Giving an honest, balanced view of what its like to be an expat teacher abroad. I've managed to narrow it down to 5, in my opinion, most important lessons learnt from living abroad as a teacher in Kuwait. The reason why I mention Kuwait specifically is because even though countries will share some similarities, what I'm about to share is based on my own personal experiences in Kuwait.
1. High expectations. When I first received my contract shortly after I had an online interview I was over the moon. Looking at all the benefits being an expat teacher comes with, from free accommodation, to tax free salary etc I thought this would be a dream and there would be no cons to moving abroad. It's fairly normal for your mind to go into overdrive of excitement and expect the best quality of teacher's accommodation to having this wealthy expat lifestyle and in a short space of time you'll have a huge sum of money. The reality is teacher accommodation varies a lot in Kuwait. Some schools provide better accommodation than others, and with any luck,  post the pictures of the staff accommodation on their website so you already have an idea of what you will be getting before signing their contract. I was lucky with both of my accommodations as they were both in Salmiya, my favourite area in Kuwait, as well as in Hawally for the second year that was just over the road from the school I was at. Although you'll earn more than you probably would in the U.K. you still need to remember or be aware of the cost of living in Kuwait. For example my weekly shopping I didn't find necessarily a cheap experience and rather expensive due to products being imported from abroad etc. Saying that I did shop at Sultan quite a bit which was known for higher prices. The point is other factors need to be taken into consideration when thinking about the salary. Although tax free you will probably spend quite a bit elsewhere. I've noticed in the two years I've lived in Kuwait there is quite a bit of pressure/eagerness to travel on every single vacation you get abroad. This is common in Kuwait for expat teachers to go to destinations such as Bahrain, UAE and Oman etc especially when you are a new arrival and you want to build close relationships with people you work with. While this is a huge positive with living in Kuwait, the location you are in, be careful you don't fall into the common trap of saving very little by the end of your two year contract. This time round, a more sensible me, I'm planning on just travelling outside the country once in Spring for a vacation to save money.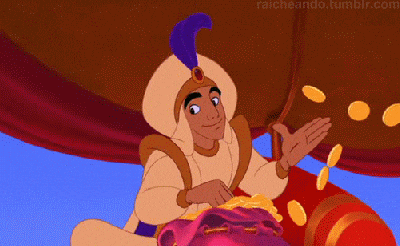 2. Settling in to a new environment. Whilst this varies from person to person there is steps you can make for the journey to go as smoothly as possible. First step, get to know people in your building. You most likely will be put with other teachers who live on the same floor/building as you so you don't want to have the early awkard 6.30am lift journeys together every morning and that's the only time you speak for the rest of the year. Building friendships in the place you live in, is an ideal way to make you feel more like you're at home. Secondly, make sure you join a health club! Personally I loved Al Corniche club but there are others available in Kuwait to join that are popular with expats such as the Palms and the Hilton etc. These places are excellent to relax on the weekends and be part of a community outside of work. Lastly, buy a few items from places like IKEA etc to make your place feel more like you. Whilst you probably can't change the furniture etc, simple things can help massively such as adding plants to give a calm presence, or fairy lights for one of many Netflix nights you may have. Cosy blankets can also help to throw over any furniture that you may want to cover/change up a bit with the colour.

3. Don't make comparisons to home. This is something many of us first years are likely to do. But if I could go back in time and give myself a pointer it would be to let go of how things were done in England and learn the new way of life here. It would often lead to frustration and headaches that didn't really need to happen if I had just reminded myself of that crucial advice. We can't change the way things are done in another country. In Kuwait things might seem to go at a slower pace than you're used to but that's ok. This experience is to teach us how to adapt and embrace a new way of living as best as we can. Somebody once said 'there is no right way of how to do things' and I thought that fits perfectly with the message I want to send out.
4. Try to make an effort in that country's language. I was lucky in this aspect as Arabic was my degree so it was the perfect opportunity for me to keep speaking Arabic which made my life a lot easier, especially when it came to taxis and not being ripped off. People in Kuwait won't expect expat teachers to fully dedicate their lives to learning Arabic but it is definitely recommended to learn a few basic phrases and key words as a sign of respect of being in their country as well as being able to have a little bit of communication with the members of staff in the Arabic department of your school. Something I have noticed being here is there is a big divide between the international teachers and the Arabic department. I honestly believe if more expats just took the time to perhaps learn some phrases or simply ask how do they say certain things in Arabic when going to the supermarket etc will break down that barrier and make the school environment more enjoyable for everyone and widen your friendship circle.
5. Enjoy it! When you first arrive and start settling in you will probably be overwhelmed with happiness of how amazing it is to be able to relax on such a gorgeous beach at the weekends, going to fancy malls and living a life maybe you didn't have before. But that way of living quickly becomes the norm for most expats and then we shift our focus on the stresses of the job, and other things whilst forgetting to still enjoy all the positives the country has to offer. Keep telling yourself how you first felt when you arrived in Kuwait and what can you do to make sure you still feel that way for the next few years or so. Having said that sometimes you do just loose enjoyment of moving to a place and living in a different environment and that's perfectly okay.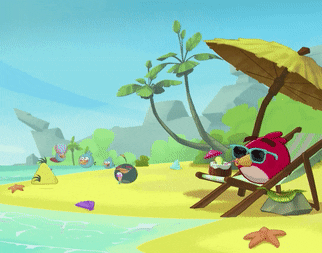 Remember if you truly aren't feeling happy anymore in a new country don't stick it out when it's affecting you so much inside. You should never feel trapped in a place and always have the option to go back home if you feel that's best for you. Just because you don't have the same experience in a country as another expat teacher doesn't mean you failed at all. Not everyone is going to enjoy the same environment it's about finding what's right for you!