Netflix during lockdown has been an escape for millions across the globe. Personally, I've never needed something more during these times. People can truly underestimate the power and importance the film industry has. It allows us to bring up emotions we have perhaps been hiding, picture ourselves in a new world, highlight important issues that need to be tackled and finally bring enjoyment back in people's lives during the most challenging of times we've faced yet.
The escapism that Netflix has is something we should all be thankful for and only hope platforms like Netflix continue for a very long time. So here are my top 5 five films on Netflix that are all based on true events.
1. STATELESS
Released this year, it is an Australian series that has 7 episodes in total. It was largely inspired by an Australian citizen, Cornelia Rau, who was unlawfully detained in a detention centre. This series focuses on the lives of numerous people who have fled their home country's, escaping violence and persecution in order to seek a better life in Australia, one that had future and guaranteed safety for their loved ones, or so they thought. It captures the reality of what life is like in a detention centre, the inhumane conditions people face and how the mistreatment of people claiming refuge are covered up dramatically. This film will break you down emotionally but also highlights the most important issues that are often ignored by governments. A thought-provoking, powerful series that shouldn't be missed.
The Cast
. Yvonne Strahovski
. Cate Blanchett
. Dominic West
. Jai Courtney
. Asher Keddie
. Fayssal Bazzi
. Soraya Heidari
. Ilaha Rahemi
Rating
★★★★★

2. FIRST THEY KILLED MY FATHER

A harrowing film, directed by Angelina Jolie, based on the terror a family faces during the Khmer Rouge regime. Set in 1975, this film shows the heart-wrenching decisions that are made, an overwhelming amount of loss as well as highlighting the story behind children being forced to become soldiers. Setting in Cambodia, the film uses all Cambodian actors who speak the Khmer language. It focuses particularly on one girl, seen in the above photo, who is an incredible actress and showed such emotion and expression throughout that will no doubt bring you to tears. The vulnerability that comes with being a child quickly snatched away from them, into being forced to adapt to being an adult very quickly. A fight for survival, this film is worth the watch. It is one that will make you want to learn more about the war, about the regime and the Cambodian people what they went through during those times. First they killed my father was filmed in Siem Reap, Battambang and Phnom Penh.
The Cast
. Sreymoch Sareum
. Kompheak Phoeung
. Sucheata Sveng
. Dara Heng
. Sothea Khoun
. Sreyneang Oun
. Kimhak Mun
. Chenda Run
. Nika Sarun
. Nita Sarun
Rating
★★★★★
3. WHEN THEY SEE US
A limited series that has 4 episodes, based on the events of April 19, 1989, where a rape and assault took place in Central Park. Filmed in New York, this sparks many conversations after each episode, the story being told by a group of boys, wrongfully convicted because of the colour of their skin. This film brings up a lot of pain, frustration and anger. The acting in this was spectacular, a very realistic approach, delivered with fantastic directing by Ava DuVernay. Police brutality is at the forefront of this film, which is so distressing to watch yet perhaps not shocking as we all know too well today the brutality that is still going on with people in a position of power. This series has brought to a light a case in New York that perhaps a lot were not aware of beforehand, including myself. It sparks people looking into other cases and demanding justice. Films like this can be so powerful, more than the director could ever imagine. Once its out there there's no going back, no matter who tries to block a film or series. Highly recommend this series if you haven't already watched it yet. Powerful, moving and highlights what is fundamentally wrong in such systems before and now.
The Cast
. Asante Blackk
. Caleel Harris
. Jovan Adepo
. Ethan Herisse
. Chris Chalk
. Jharrel Jerome
. Freddy Miyares
. Felicity Huffman
. Vera Farmiga
. Michael K Williams
. Reece Noi
Rating
★★★★★
4. CALIPHATE
A Swedish thriller, released this year, based on the case of three girls, who had attended the Bethnal Green Academy in London, before leaving their homes in 2015 to join Daesh in Syria. This series consists of 8 episodes, all illustrating distressing scenes of the reality of living under such a terror group. It displays a harrowing account of a woman called Pervin, Swedish, who lives in Raqqa, Syria with her husband Husam and their newborn daughter Latifa. It follows the desperate fight to return back to Sweden, leaving such a life behind to seek a future with her husband and daughter. It presses on the issues of grooming, and how the process of radicalisation can completely change a person, with false promises and a web of lies to capture vulnerable young girls. I'll be honest, I was sceptical at first about watching this as the majority of films I have seen trying to portray such a topic becomes filled with islamophobia, deliberate intent to generalise a minority and to tarnish the image of Muslims. However this series was completely different. Very well directed and achieved the complete opposite in my opinion. I liked how they didn't portray one of the girls family's as having the same ideology, which is often done in other American series. The view that if the girl is radicalised and holds such views then it must have come from the family. The only thing I noticed that could face criticism is the idea that if someone suddenly starts wearing a hijab then they are becoming radicalised and extreme. Although this wasn't mentioned literally, it could be perceived in that way during a particular scene with the father and the daughter. However overall, all of the actors/actresses were incredible in this series and demonstrated the level of talent they have in this field of work. Very realistic and moving film to watch.
The Cast
. Gizem Erdogan
. Amed Bozan
. Aliette Opheim
. Albin Grenholm
. Nora Rios
. Amanda Sohrabi
. Lancelot Ncube
. Marcel Khouri
. Ala Riani
. Simon Mezher
Rating
★★★★★
5. UNBELIEVABLE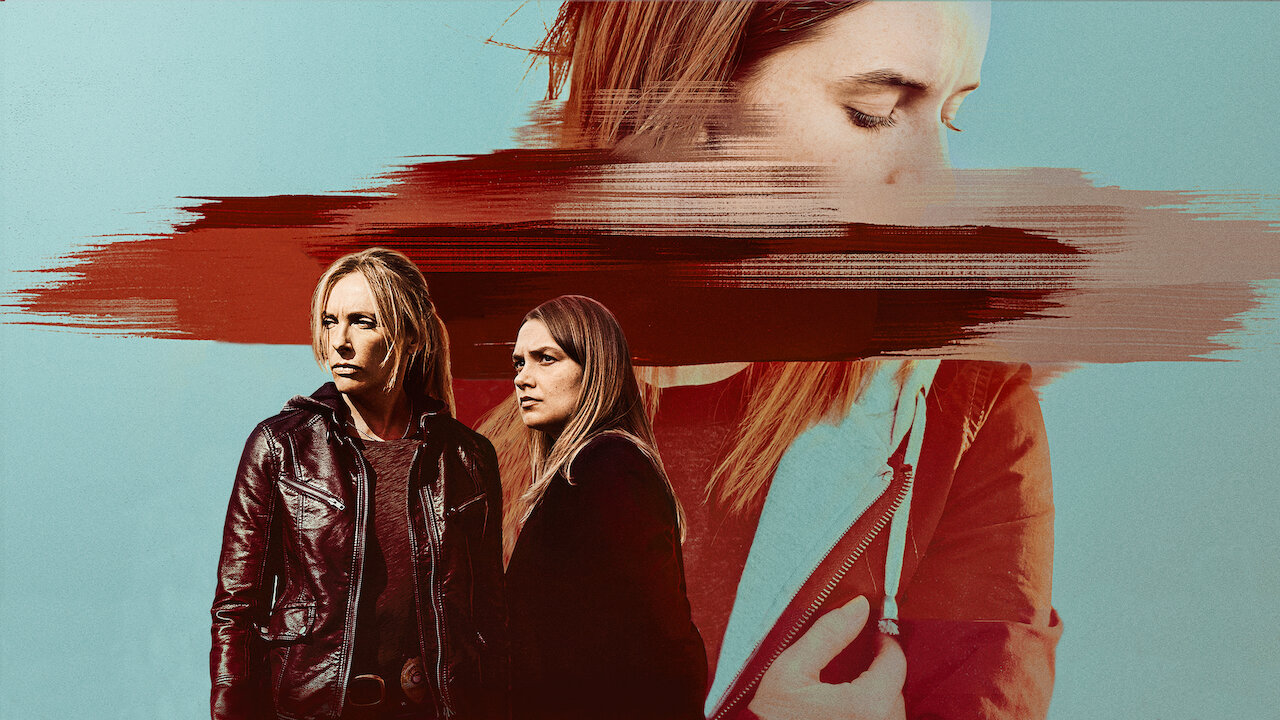 A traumatic story of an 18 year old woman, who reports that she has been raped to only find herself being the one accused, judged and mentally tortured by the very people who are supposed to protect her. This is a very hard watch, with scenes that are deeply distressing. Constantly being taken advantage of and manipulated, this film sees the journey this woman goes on to finally have the truth told and believed. It also focuses on two female detectives who listen to the girls who have been raped and fight their corner for justice to happen. It stops and makes people think, what people have to go through when reporting such a crime and the unnecessary added trauma that officers can cause to someone who has already been through so much. It is the stark reality of what millions of woman across the globe have had to go through. The fight of being believed is so traumatic and damaging that some women can never move on from. A lot more needs to be done and I'm glad steps are being taken such as the new law coming into force of men no longer able to use 'rough sex' as an attempt to avoid being charged with rape or murder.
The Cast
. Toni Collette
. Merritt Wever
. Kaitlyn Dever
. Dale Dickey
. Scott Lawrence
. Danielle Macdonald
. Austin Herbert
. Eric Lange
. Elizabeth Marvel
Rating
★★★★★